January 15, 2019
6 important CES 2019 reveals and trends that PC enthusiasts need to know about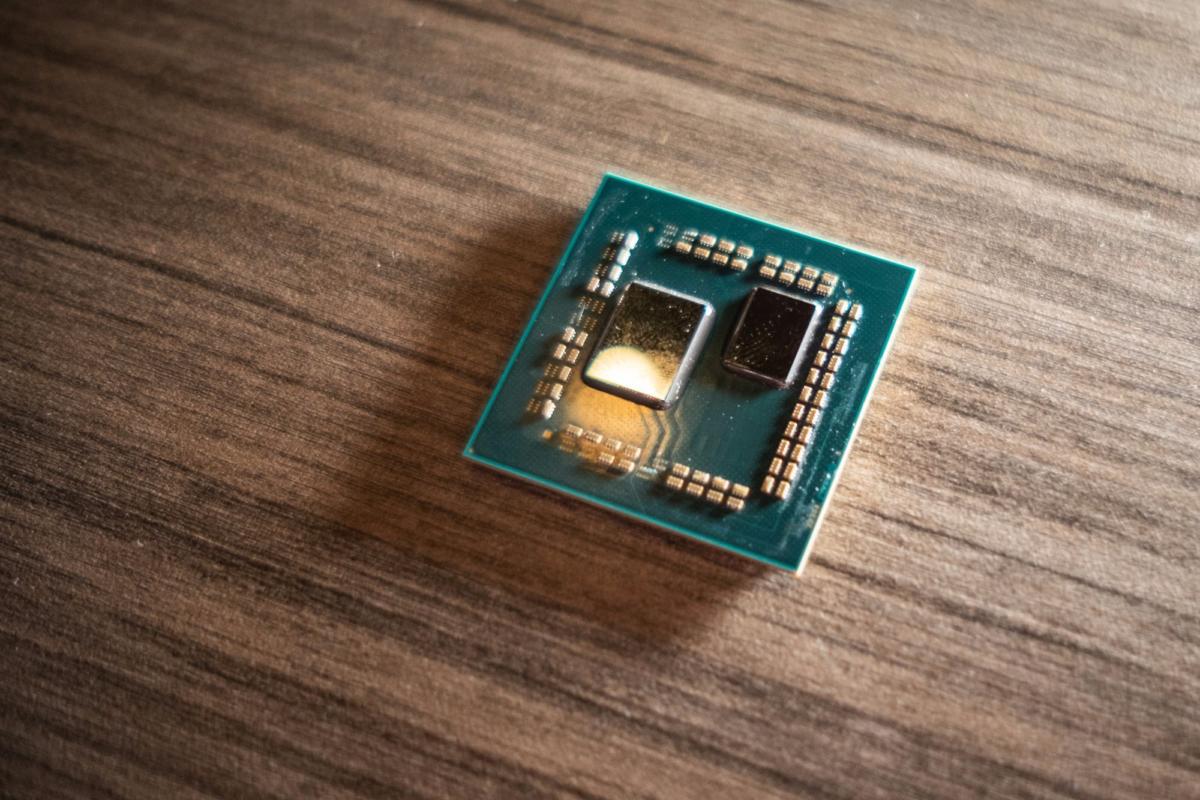 The PC's been enjoying a resurgence over the last few years, and judging by what we witnessed at CES, the pedal will remain planted firmly to the metal in 2019. AMD, Intel, and Nvidia all hosted blockbuster keynotes brimming with big announcements. Monitors evolved beyond being simple 27-inch rectangles. Gaming laptops embraced innovation in wildly different ways. And there's a lot of gear coming that's just plain badass.
These are the big CES hardware reveals and trends that PC enthusiasts need to know about. Buckle up, and be sure to hit those links if you want deeper details about any of these topics.
Nvidia
Nvidia kicked CES off with a bang in its Sunday night keynote.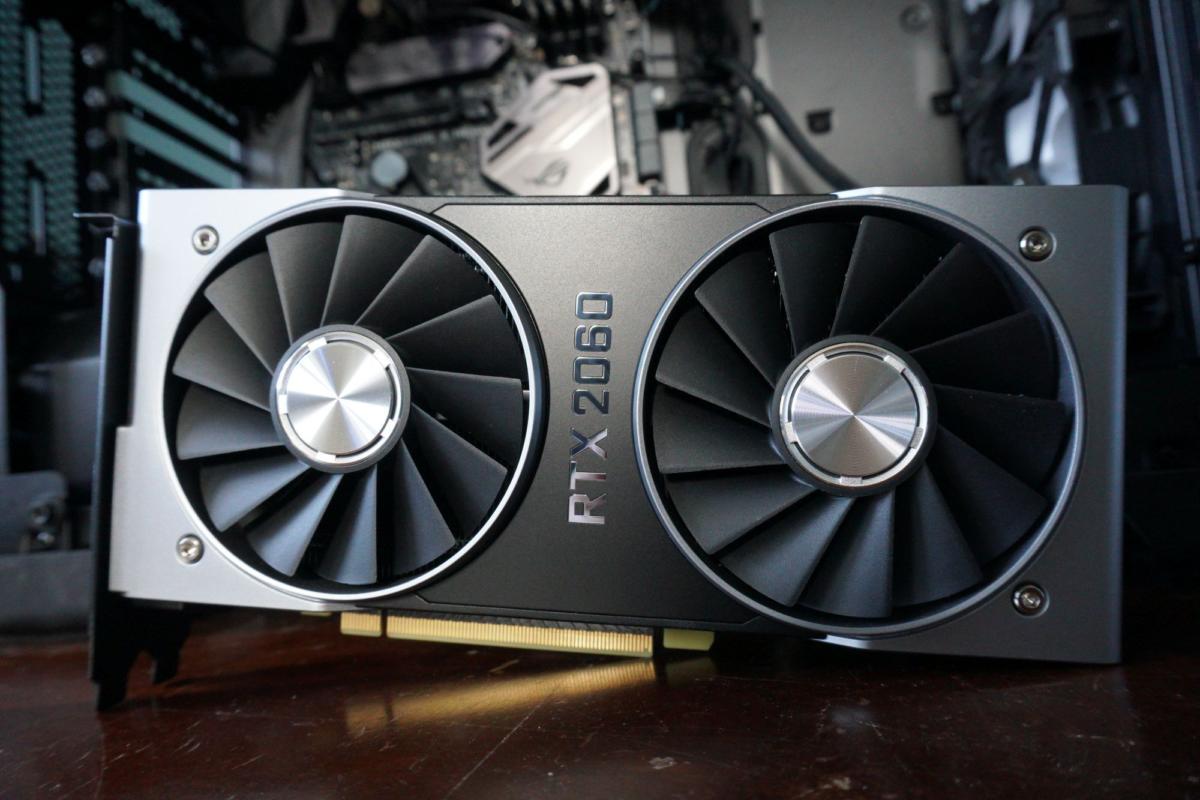 Unsurprisingly, the company continued its real-time ray tracing push, bringing the technology to the masses by announcing mobile RTX GPUs that appeared in almost every new gaming laptop at the show.
Nvidia also pushed its cutting-edge tech towards the mainstream with the $350 GeForce RTX 2060, a powerful graphics card that excels at both 1440p and 1080p gaming and comes packed with the dedicated RT and tensor core hardware needed for real-time ray tracing and AI-enhanced Deep Learning Super Sampling. The RTX 2060 isn't hitting the streets until January 15, but it's already hit our test bench and we absolutely love it even though it costs $90 more than its predecessor.
Then came the shocker.
Nvidia's GeForce graphics cards will receive a driver update this month that allows them to tap into the variable refresh rate capabilities of VESA Adaptive Sync monitors—a.k.a. AMD FreeSync. Until now, GeForce GPUs only worked with Nvidia's rival G-Sync monitors, which require special hardware and thus cost much more money. But that hardware and Nvidia's oversight also gives G-Sync monitors a higher level of quality control; of the 400-plus FreeSync monitors Nvidia tested, only 12 met the requirements to earn a "G-Sync compatible" certification and have variable refresh rates automatically enabled by the new driver.
On the plus side, you'll be able to manually enable variable refresh rates on non-certified monitors via the Nvidia Control Panel. On the minus side, things can sometimes get ugly if you do, from unwanted blurring to full-on "blinking" effects.
Intel
In December, Intel showed journalists its new 10nm "Sunny Cove" CPU architecture. At CES, the company revealed the processors that will use it, formally unveiling Ice Lake chips that also integrate Thunderbolt 3 and next-gen Wi-Fi capabilities. Speeds, feeds, and other concrete product details weren't disclosed yet, however, as the chips are scheduled for a holiday 2019 launch. Intel also announced new processors for the current 9th-gen lineup to hold us over until then.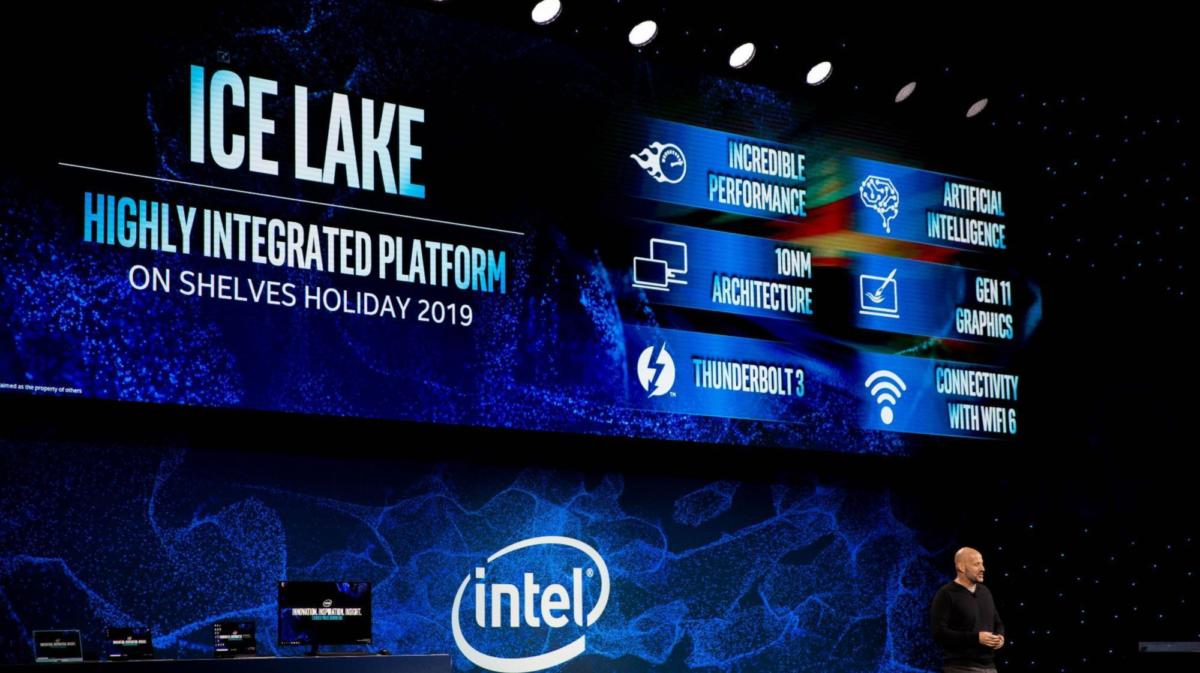 Then things got funky. Intel's "Lakefield" chips will stack four Atom CPUs atop an undisclosed Sunny Cove processor, using the "Foveros" stacking technology the company revealed during its December Architecture day. Stacking chips lets Intel squeeze out more performance without increasing the overall die space—a boon for thin-and-light laptops.
Speaking of thin-and-light laptops, Intel also revealed Project Athena, an industry-wide push to make a new generation of longer-lasting and much more responsive notebooks, backed by computer makers like Acer, Asus, Dell, HP, Lenovo, Microsoft, Samsung, Sharp, and Google. Yes, Google—Chromebooks are part of the push. PCWorld sat down with Josh Newman, the general manager of mobile innovation segments for Intel, for an exclusive look at Project Athena's guiding principles. Don't miss it.
AMD
AMD's keynote might have been last, but it certainly wasn't least, as the company announced the world's first 7nm desktop CPUs and GPUs, giving it a technological edge over Nvidia and Intel—for now, at least.
First up: Radeon VII, which uses a supercharged version of the Radeon Vega GPU built on 7nm. AMD equipped the GPU with a whopping 16GB of super-fast High Bandwidth Memory. The company says the Radeon VII will deliver a great 4K gaming experience and trade blows with Nvidia's GeForce RTX 2080 in both performance and price. (Nvidia's CEO already dissed the Radeon VII, calling it "underwhelming" and "lousy.") We'll be able to confirm that performance ourselves soon, as the Radeon VII will launch on February 7, at a cost of $699. Sadly, AMD didn't provide any updates on its next-gen "Navi" architecture expected to release later this year.
AMD also offered a preview of its 3rd-generation Ryzen CPUs, although details were light. CEO Lisa Su said it "will absolutely set the bar for performance and power efficiency," and in a head-to-head live comparison against Intel's flagship Core i9-9900K onstage, a similarly equipped 8-core, 16-thread 3rd-gen Ryzen chip scored 2,057 points in Cinebench, topping the 9900K's 2,040 points—and with a significantly lower power draw. Impressive stuff. The new Ryzen CPUs will also be the first mainstream processors to support PCI-E 4.0. Look for the chips to launch sometime in the middle of the year.
But maybe not with that 8-core chip as its standard bearer. In a candid, wide-ranging interview with a small roundtable of reporters after the keynote, Su strongly hinted that 3rd-gen Ryzen could hit 16 cores. Yes, please!
["source-macworld"]